It's safe to say that the COVID-19 outbreak is like no other crisis faced by people and businesses all over the world. It's still rampaging across the globe, and many business owners are starting to scratch their heads, wondering, "when will this end?"
Unfortunately, the predominant voice that we hear on the media and the internet hasn't offered a lot of steps, insights, or advice on how to save your business. But not every business is losing. That's why we're going to discuss some important insights about the state of business during this economic downturn. Specifically, we're going to show some customer payments and behavior during this pandemic. That way, you'll be prepared to make the necessary adjustments and, hopefully, keep your business afloat during these tough times.
Thriving Businesses
As said earlier, not every business is losing. There are still some that are operating and are not experiencing the negative economic impact brought by the COVID-19 virus. The winners include e-commerce marketplaces, grocery stores (large and small), home delivery, pharmaceuticals, logistics, video conferencing, online streaming, digital marketing, and more.
For the rest, the times are tough and will continue to be like that until this crisis is contained. While we try to be as optimistic as we can, we can't help but be worried about the direction that the global economy is going. Many countries are going through the economic effects of the COVID-19 pandemic. In fact, some states in the United States are already experiencing a recession.
At ReliaBills, we have many different clients that are experiencing the same adverse effects. We're all trying to figure this out and find a solution without having to go through major compromises. That's why we need to do it together. Here's what we've learned so far:
Increased Credit Card Usage
First; we are already starting to see a spike in credit card usage. Customers who previously preferred to pay in cash or check are now choosing to preserve their cash and use digital money instead. If you're not accepting online payments, you may see your receivables begin to grow. As a business owner, that's unsustainable. So if you're looking to survive this pandemic, you need to rely more on digital methods, starting with paying your invoices online.
People Not Getting Paid
Second; depending on how long people are out of work, we can expect to see receivables begin to age. As customers start becoming more cautious with cash flow and cash management, you can expect to see payment velocity slow and stagnate. So if you're not anticipating this change and don't have any plans for the present and future, you can expect your cash flow to slow down.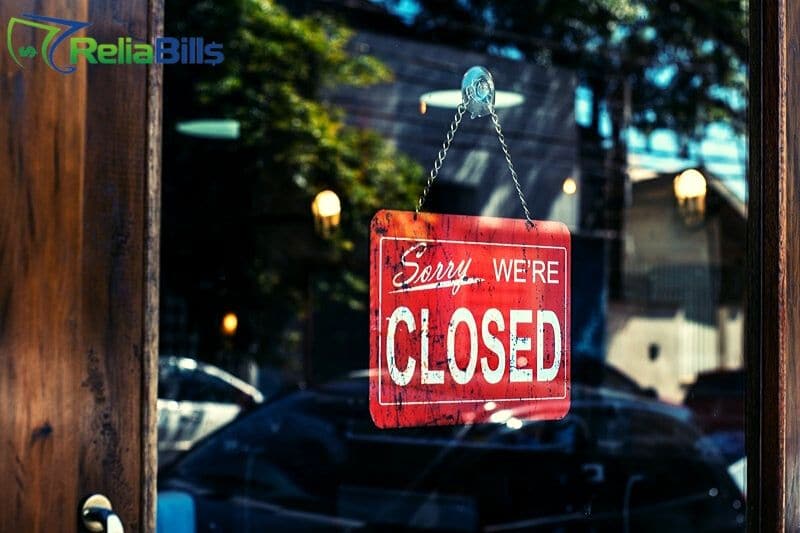 Business is Down
There's no doubt that any crisis is not good for business. Daily operations are put to a pause, the cash flow starts to go down, and the economy of the country is in turmoil. Apart from the health risk that the COVID-19 virus poses, it has also taken a massive hit on the economic landscape on a global scale. That's why if your business doesn't learn to adapt to these challenges, you're left with a losing company that will force you to either pause it or close it completely.
What Do You Need To Do?
It's not too late to make adjustments and save your business! Start by offering online payments and invoices. By doing so, you can maintain the cash flow and suffer lesser losses in the process. Here's what you need to do to help your business survive:
Offer credit cards as a payment option. You can start now by informing your valued customers about it. That way, they'll know that you're still in business and is available online.
Re-think the wordiness of your automated reminders. By all means, continue with regular, automated payment reminders. However, tone down the verbosity a bit. Remember that we're in a crisis. So don't try to add any more headaches to your clients. If they have any concerns, suggest that they call you to fix the issue.
STOP charging late fees. Again, in these stressful times, the last thing you want to do is give your customers more reason to hate you. You are more likely to lose a customer than to get paid. So be considerate about the situation.
Suggest a payment plan. If a customer balance is past due, let them know that payment plans are an option.
With ReliaBills, you can easily convert a single invoice to an installment. Let them know that this requires them to have a card on file and set up for ReliaBills auto-pay. That way, payment will be as hassle-free as ever. Everything will be automated, and the only thing you'll need to worry about is running your business. Don't let the COVID-19 pandemic stop you from reaching your goals. Try ReliaBills today and see how it can help ease the struggles brought by this global crisis. For help, reach out to us at support@reliabills.com.
Related Articles: