Know Your Customers Better Than Ever.
Gain both knowledge and intelligence.
Use custom fields to get to know your customers. Record their pet names…their anniversaries…their mail preference. Use intelligent data to help you get paid. Track email activity (delivery, opens and bounces) as well as payments and balances.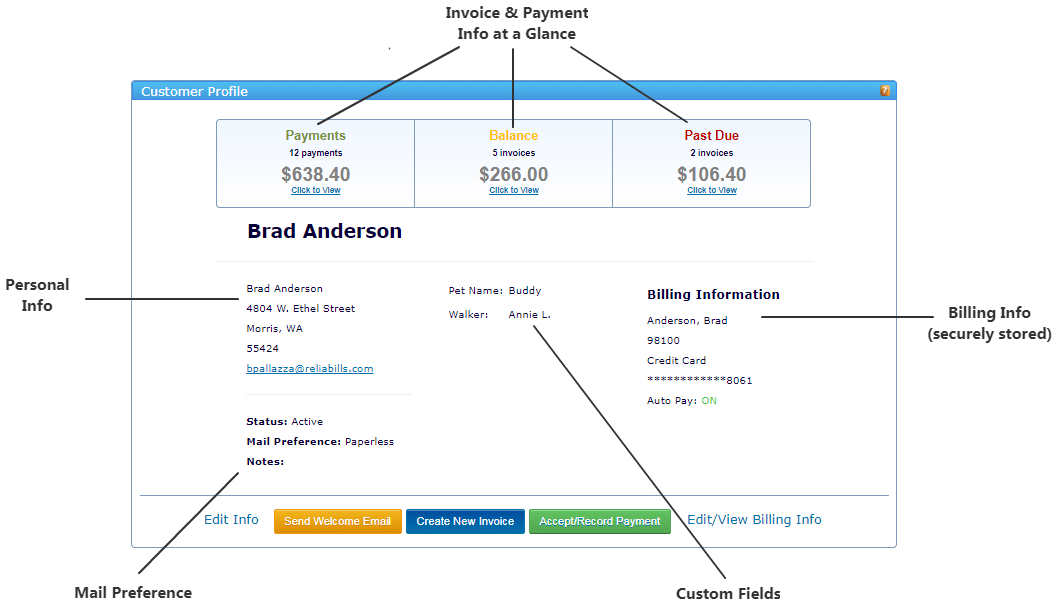 Customer Data Always At
Your Fingertips
Easily manage your customer information, including payment options, mail preferences. Even create custom fields.