Create New Customers
1. Creating or adding a new customer is simple. Like many functions in ReliaBills, there are several ways to get to the customer page.
2. From the ReliaBills dashboard, click the customers tab at the top of the page, or click the Quick Link. Both will take you to the Customer page.
3. Here, you will start by entering your customer's Billing Information. Specifically, where and to whom do you want invoices sent.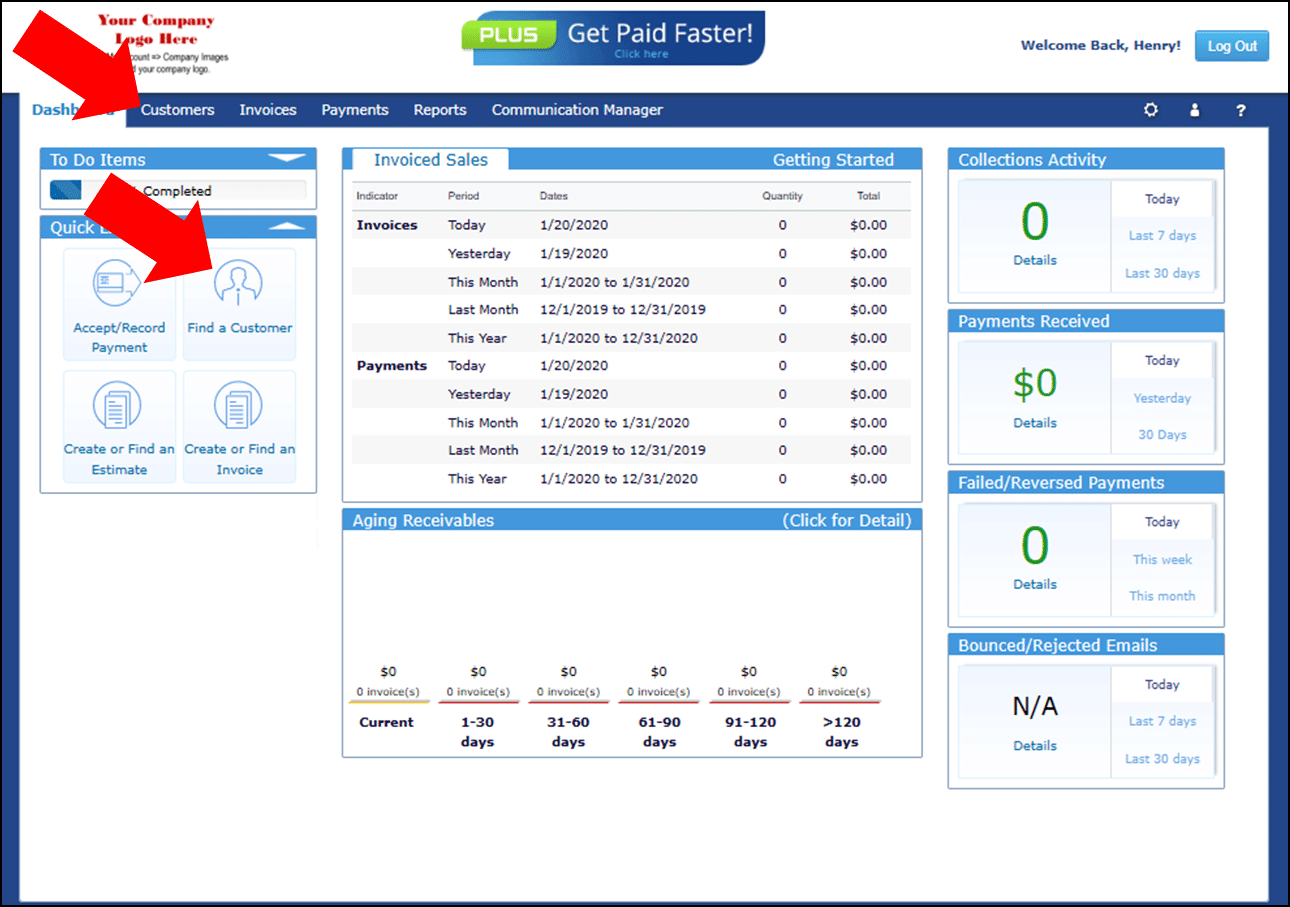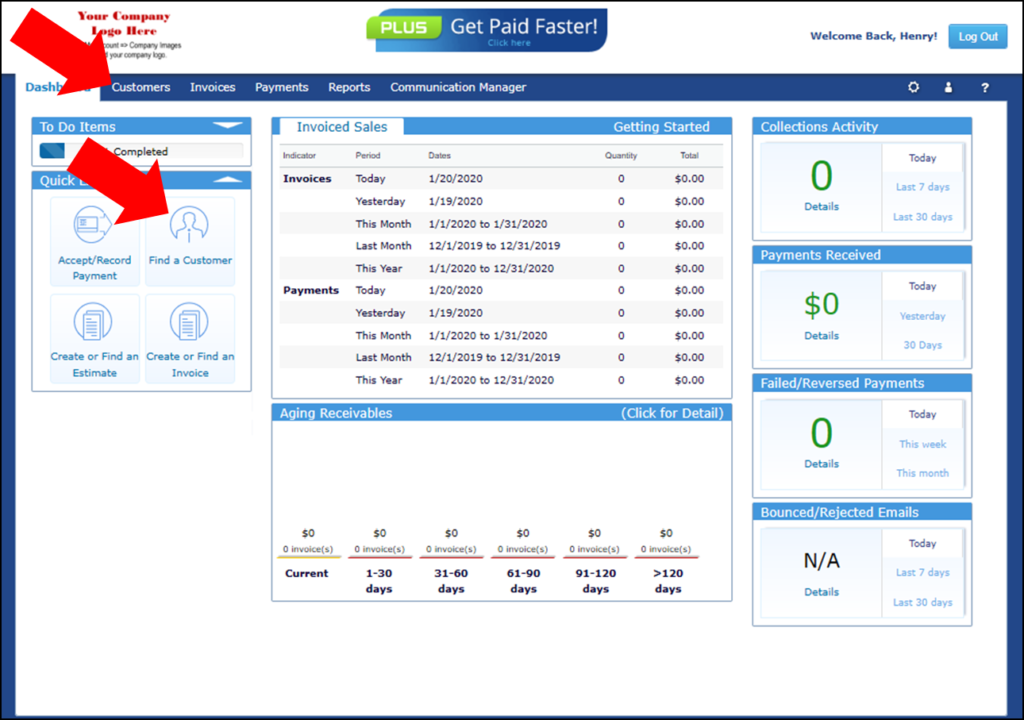 4. If this is your first customer created, you will see some simple instructions and a handy video tutorial. To create your first customer, just click the green CREATE New Customer button.
5. This will take you to the New Customer Set Up page. Here you can add as much or as little information as you have.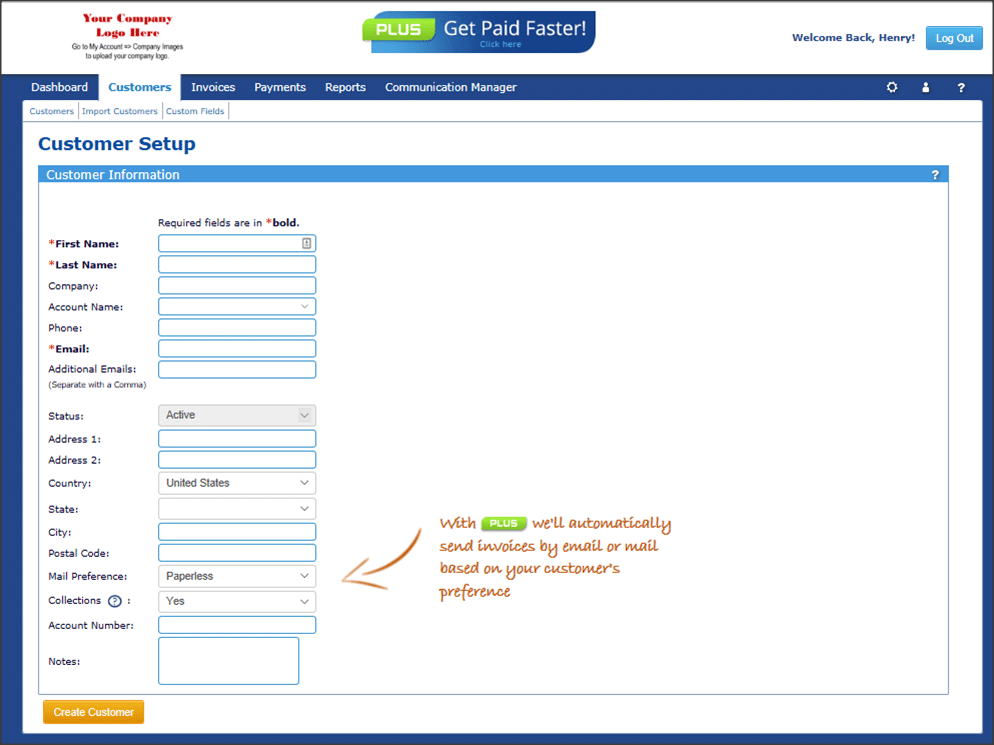 6. First and Last Name are required fields. That's because personalization is VERY important when it comes to getting paid. Sometimes you may only have "Accounts Payable" as a customer. That's fine. Use that as the first name.
7. Company Name and Account Name are both optional. Use them to help you identify an account.
8. Phone Number is not a required field. You can enter information in any format that you wish. Include extensions if applicable.
9. Email Address is a required field. This should be the email address of the primary contact. Enter ONLY ONE email address here.
10. Additional Emails. Here you can add additional email addresses. Separate multiple addresses with a comma. No spaces. These address will be copied on all emails sent to the primary contact.
11. Mail Preference is available only in PLUS. Allows you to identify the customer mail preference as postal or paperless. If Paperless is selected, address information will be required. ReliaBills will print, fold, insert and mail invoices via first class US mail.
12. Collections. This setting defaults to YES. That means the customer will be sent any scheduled automated payment reminders. Set to NO if you do not wish the customer to be sent automated reminders.
13. Be sure to click Save when complete.