Doing business has never been more convenient yet more complicated. In today's trend, all kinds of businesses are carrying business transactions daily. These transactions are carried out by business invoices, which makes invoicing one of the integral parts of any business. Sending out precise business invoices for goods or services sold is different from industry to industry. That's why if you're running a business right now, you need to not only be familiar with your industry's invoice but other invoices as well.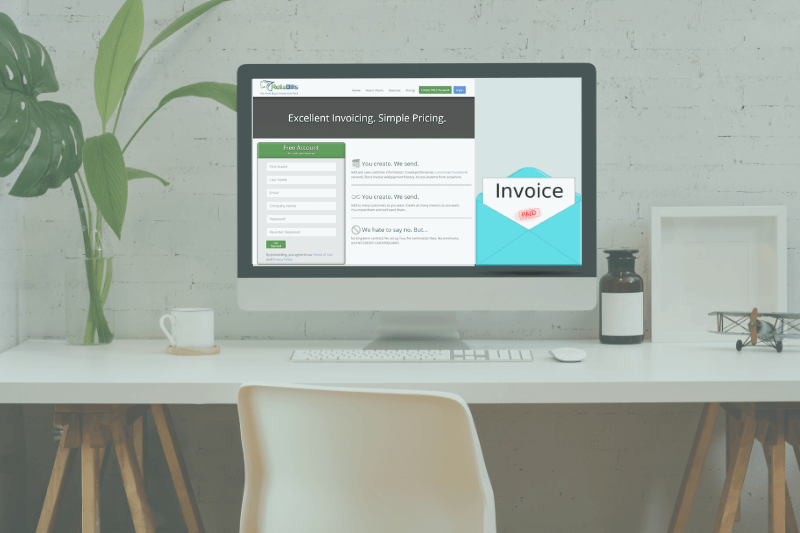 In this article, we'll be discussing nine different types of invoices to give you some insight into what you should be expecting from every business. That way, you'll be aware of what needs to be invoiced and the type of invoice to use.
1. Commercial Invoices

Commercial invoices are different from traditional invoices used for large or small business transactions. A commercial invoice acts as proof of transaction for custom authorities. This type of invoice also carries invoice details like the contact addresses of the buyer and the seller. As the seller, you also have to add the complete description and pricing of the goods being sold. This type of invoice is also used when goods are shipped from one country to the other. Commercial invoices also feature the signature of the authorized person carrying out the transaction and the country from which the goods have been dispatched.
2. Utility Invoices
We all use utility services like electricity, water, mobile phone data, etc. A utility invoice shows the due amount for the services rendered for a particular period – usually a month. This invoice shows the amount that's payable to the service provider of the utility. It also mentioned the due date of the invoice, as well as the late fee that is chargeable if the invoice wasn't settled before the due date. Pricing for utility services is usually fixed or varies according to the slabs issued by the service provider. A utility invoice also includes the details of the payments made for the previous invoicing.
3. Normal Invoices
As the name implies, this invoice is considered as the most basic form of all invoices. It's among the most used for different business transactions. All the details of goods or services are mentioned when creating this type of invoice. The issuer must also specify the terms and conditions of the invoice, along with the reference of the purchase order number (also known as PO number). The due date and the invoice number are two essential features that can be found in this type of invoice. The normal invoice is the most widespread and commonly used invoice for both large or small business transactions.
4. Value / Milestone Invoices
This type of invoice is based on the work done or milestone achieved. If a certain part of the entire project is completed or if you achieved a specific target, then this is the kind of invoice that you can use to bill your clients. This invoice may or may not include the time taken or the number of hours spent working. A value or milestone invoice is mostly dependent on the types of expectations that the client has from the project. You can perform the billing processes according to the terms and conditions that are mentioned in the project.
5. Pending Invoices
The pending invoice is used when only a portion of the entire amount has been paid. A pending invoice shows the amount of which the client pays you. So if your client still lacks payment, you can send them a pending invoice as a reminder that they still owe you money.
6. Time Billing Invoices
A time billing invoice is the one that's most commonly used by freelancers and other service providers like photographers, consultants, digital service agencies, and lawyers. This invoice features a detailed report of the hours worked. This type of invoice also shows the hourly rate of the worker, along with the nature of the service provided. That way, the recipient of the invoice can see and assess if the amount that they have to pay is accurate with their record.
7. Credit Invoices
The vendor issues this type of business invoice for adjustments of pricing, in case of any last-minute discount. A credit invoice is a difference in the pricing of the goods added to the invoice and the price that is actually charged during settlement—this type of invoice issued when some goods returned by the client.
8. Debit Invoices
A debit invoice is the exact opposite of credit invoices. It is issued by the client while returning any goods to the supplier. It's essentially an invoice for refunds.
9. Recurring Invoice
Finally, we have a recurring invoice. There are some goods and services that are sold in fixed quantity periodically. Recurring invoices include services of publications or digital agencies that charge for monthly subscriptions and retainers. In addition, services like house rentals and other related types are also among the businesses that use recurring invoices. So if your large or small business falls under these categories, you will need a recurring invoice.
Is Your Business Ideal for Recurring Billing?
We just rounded out nine different kinds of business invoices. However, among the options on this list, recurring invoices seem to be many people tend to use. It's also one of the main features that ReliaBills can offer its valued customers. That's why we're adding a special section to talk about what this feature can bring to the table.
If your business offers a subscription basis for your products or services, you can incorporate recurring billing into your business strategy and automate your entire billing process. From creating invoices to sending them to your customers, recurring billing software like ReliaBills will exponentially improve your business.
Recurring billing can be used by any business that offers its services on a recurring basis. Some notable examples of businesses that benefit from recurring billing are the following:
Telecommunications businesses that provide metered (usage-based) billing.
Newspaper and magazine subscriptions
Software as a service (SaaS) applications such as Dropbox, Slack, or Google Apps
Gyms and other fitness centers
Recurring billing for the retail industry
Recurring businesses in the food industry
Subscription services in the beauty industry
These are just a sample size of the businesses that use recurring billing. As you can see, businesses that benefit from this billing model most commonly offer their service on a subscription basis in which they bill their clients regularly.
Advantages of Recurring Billing
Recurring billing is a widely used and adopted billing strategy due to its perks to both business owners and customers. Some notable benefits of recurring billing include the following:
Predictable cash flow
Recurring billing ensures reliable cash flow for your business. It will help you predict the potential revenue that will be generated during a particular period. At the same time, it will also allow you to make any necessary changes to keep the cash flowing.
Huge time saver for both business and customer
Your customers will only need to sign up and provide their payment information only once by using a recurring billing system. At the same time, your business will be paid automatically for the products or services it provides. With this strategy in place, you can relieve your customers of the tiresome task of making sure the bills are paid every cycle.
Since customers are charged automatically in each billing cycle, recurring billing can significantly reduce the chances of delayed or non-payment. This feature saves you a lot of time that you would've used following up with your customers for payment.
Automated billing
Automating a part of your business is crucial in 2021 and beyond. In recurring billing, the entire process of charging customers is done through automation. Once you create an invoice, the payment cycle is set, and the customer's payment details are linked; said customer will be billed and charged for the service without doing any manual work. Automating your billing through recurring payment will save you and your customers from doing the same task every billing cycle.
Recurring billing is a useful payment method that allows your business to receive ongoing payments while getting the billing information from your customers only once. It's pretty similar to a standard subscription system in a lot of ways. However, it doesn't necessarily involve the pricing tiers that subscription-based billing includes.
Recurring payments help your business guarantee a predictable cash flow, all while saving time and money thanks to its automated setup. Sound recurring systems like ReliaBills can help your business improve and progress to the next level. So, if you're interested, create an account now and try out our excellent invoicing and recurring payment services.
How ReliaBills Can Help You with Invoicing
Memorizing different types of invoices can be hard. That's why creating one shouldn't be the same. At ReliaBills, we make creating invoices easy and convenient. ReliaBills gives you access to a multitude of different invoice templates. So whatever type of invoice you need, rest assured that you can create one with ReliaBills. We also schedule and inform you of any upcoming invoices. That way, you will always get paid on time. ReliaBills also has complete customization features, allowing you to add your logo, brand, and other essential details. Most of all, ReliaBills is completely FREE of charge! That means you can create an account and start using our invoicing system right away. If you want more features, you can upgrade to ReliaBills Plus for only $24.95.
These are the nine types of invoices. If your company is always sending out invoices, ReliaBills will make sure you will get paid. At ReliaBills, we go the extra mile in making sure you get paid on time. For more information about our invoicing system, call our hotline now at 877 93BILLS. You can also send us an email at sales@reliabills.com.
Related Articles: