Long ago, subscription was a term most commonly associated with newspapers and magazines. But nowadays, you can now use subscription to get basically anything you want. From makeup, health counselling, and of toiletries, to even streaming videos online. Subscription has ballooned into one of the most utilized forms of marketing that we know today, and it's about time you get to know more about it. Your business might benefit from subscription marketing and the opportunities that it brings.
The Growth of Subscription Marketing
As you may have already noticed, subscription-based companies have become relevant and increasingly competitive. More and more companies are starting to incorporate subscription-based strategies into their marketing models. Some have even left their traditional way of business and transitioned towards a subscription-only service. In fact, between 2012 and 2020, the subscription-based industry grew a whopping 350%. Revenues grew about five times faster than S and P 500 companies during that period.
Companies that offer physical and digital goods and services have been using this business model as a means of increasing their customer count and revenue. However, how can these companies convert customers that stay for the long-term? In addition, how does a subscription model differ from other conventional marketing models? Let's find out.
What is Subscription Marketing?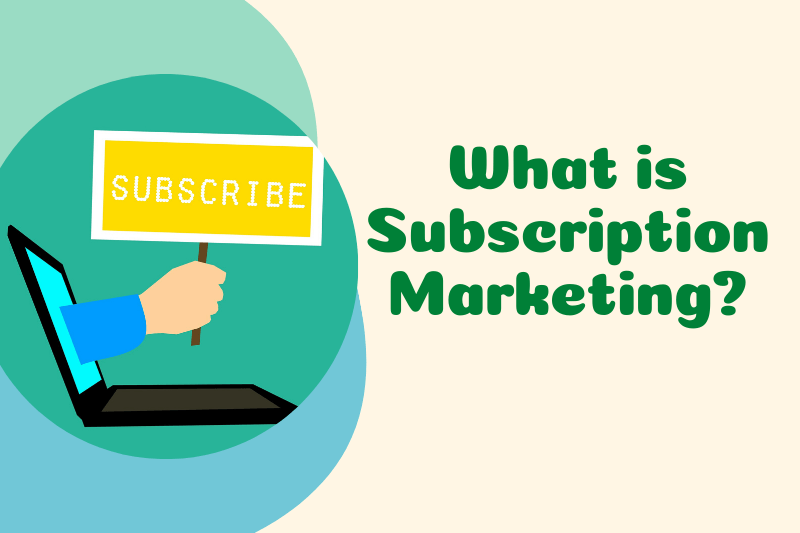 Just to address the people who aren't familiar with the term, let's first define subscription marketing. This business model refers to marketing goods and services to customers on an ongoing basis. The subscription model involves a different approach, as the goal is to acquire many customers and retain as much of them for the long-term. The purpose is for repeat purchases and continuously keep the business afloat.
If your business offers subscription, or if you plan to migrate your business strategy into a more subscription-based model, then you need to start experimenting. Mix and match with different features and offerings, collect tangible and actionable user data, and make necessary changes and adjustments to optimize the entire process. There's a lot to talk about a subscription business model. But if customers respond well to a subscription offering, their repeat business will start to generate reliable revenue for the present and future.
Why is Subscription Billing Attractive to Consumers?
While its perks and advantages to businesses are pretty clear, this model also offers a lot of benefits to the consumers. In the current world, where people can now choose from a variety of products, the subscription-based model helps solve many consumer pain points. Here are some of them:
They Can Save Money
A significant benefit that subscription marketing offers to consumers is the savings that they get after acquiring a subscribe service. Subscription-based businesses often sell their offers at a discounted price, making it more affordable to buy products via subscription than buying from the stores. Birchbox, for instance, sells beauty products via online subscription for less than it would cost to buy the same products at a local cosmetics store.
While offering discounts may seem like a disadvantage to subscription marketers, our research actually suggests otherwise. Offering lower prices is an excellent way to gain new customers and get them to try out a subscription offering. It's pretty compelling – who doesn't like to save money, after all?
The Convenience is Undeniable
Convenience plays a huge role in the appeal of a subscription-based business model. Consumers, nowadays, are not only looking for the price of the product they're going to buy but the convenience of getting it as well. That's why online marketing is so popular since people can purchase what they want without having to go to a physical store to do it. With subscription marketing, consumers can now go shopping for groceries, add some more items into their clothing collection, and access the latest digital entertainment without having to leave their house. Netflix is an excellent example of a powerhouse company that managed to take advantage of subscription marketing. It became the household company that we all know and love today due to the convenience of online video streaming and home shipping. It's even more convenient than having to go to your local cinema.
The level of convenience that subscription businesses offer has now become the norm, and the newer generations have come to expect it. In our recent survey, we found out that 35% of millennials have a subscription for shaving products. Another 28% have a subscription for beauty products, and another 24% have an online meal kit subscription. In a fast-paced online economy, any product offering that can make things quick, simple, and convenient for customers has the best chance to be successful.
Renewal and Replenishment
Most of the time, consumers acquire subscriptions simply because they need to replenish a product or service regularly. It applies to both physical and digital products. From groceries to toiletries, there are a variety of subscription candidates out there.
The popularity of popular grooming company, Dollar Shave Club, and other similar companies is proof of this concept. Dollar Shave Club uses subscription techniques to gain a massive customer base. It has since resulted in Unilever acquiring the company in 2016 for a whopping $1 billion. The success of the company inspired other companies to copy their marketing strategy.
In addition, frequently used services can be sold through a subscription-based model. Amazon, for example, offers faster and shipping and other perks to Amazon 'Prime' subscribers. It has since shot Amazon's subscription revenues to a whopping $19.20 billion in 2019.
5 Effective Tactics to Market Your Subscriptions
As you can tell from the previous section, subscriptions are excellent at cultivating a loyal group of repeat customers. However, there's always a challenge for every marketing model. For subscriptions, the obstacle is all about acquiring these loyal customers. Make sure your subscription offering is solid and stands out from all the rest.
Here are five effective tactics that you can use, according to Profitwell:
#1 – Offer Your Subscription as a Freemium or a Free Trial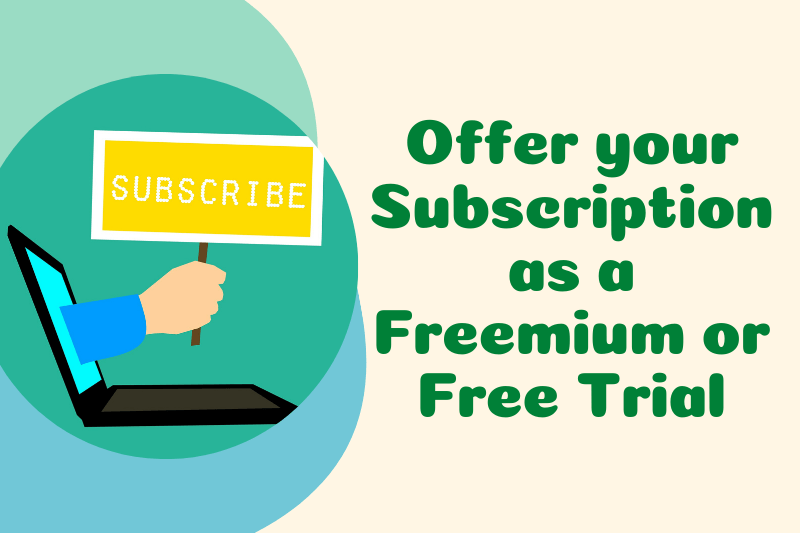 Offer potential customers a way to try out a free version of your product. We have a dedicated article outlining both freemium and free trial. You can check it out on our blog page. Freemium or free trial comes with its own flaws that must be navigated. However, an excellent offering will make your customer excited to try out the premium version and net you a sale.
If you're planning to offer a freemium or a free trial, the main thing to remember is that this subscription tactic is for acquisitions only – that means it doesn't affect revenue. That means it's best suited as part of a wider strategy that nets sales further down the line.
Sure, you can say that offering free goods and services can be somewhat counterintuitive. But it works when you do it right. Freemium or free trial has helped spur the growth of many household subscription companies like Wistia and Mail Chimp by generating interest and use among future customers.
#2 – Set Up Mailing Lists
If you don't have one yet, try setting up a mailing list for potential customers. You can then segment your lists and send new visitors offers and discounts on their entry subscription, and, similar to a freemium or free trial, this can help attract your soon-to-be-customers and get them to start using your products.
This marketing practice allows you to directly communicate your offers to potential clients; which, in turn, will create their interest over time. BarkBox is a popular dog brand that highly uses mailing lists to market their subscriptions.
#3 – Establish Partnerships with Influencers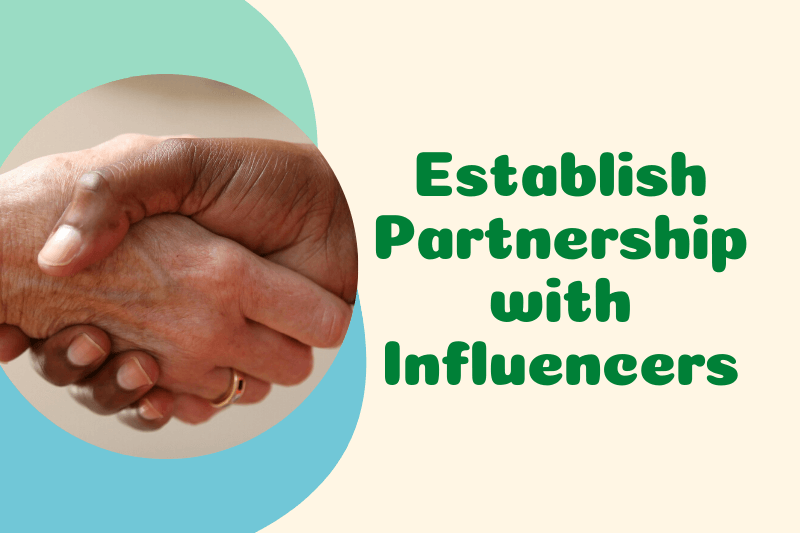 Influencers play an important role in the business ecosystem. They are the ones that can skyrocket your business to new heights using the connection and large following that they have. Influencers are highly loved and trusted by their respective fan base, which makes them a valuable resource for any business – especially subscription marketers. If you can, always consider leveraging from influencers. That way, you can reach potential customers. By letting influencers promote your product, their followers will be led to you. Send them deals and try to wow then with your products.
Influencer marketing is a tried-and-tested method that works well with both traditional and subscription marketing. In fact, 75% of companies are using influencer marketing to expand their reach. FabFitFun is a great example of a subscription company that uses influencers to market their services.
#4 – Produce High-Quality Content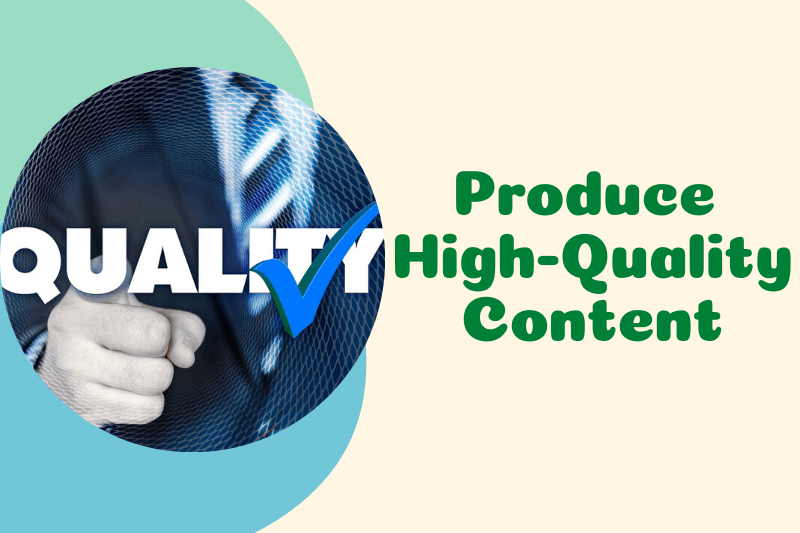 Having great content will reel in customers no matter what industry you belong – that includes subscription services. Nowadays, content is one of the main priorities of a good marketing campaign. It's a key customer acquisition avenue that you can use to your advantage. In addition, you will also improve your customer relationship. You can use different content marketing strategies to attract customers and reduce any existing customer churn from your subscription services.
Mailchimp is an online marketing platform that makes excellent use of producing high-quality content to attract potential customers. The company leverages content marketing by offering useful guides, tips, tutorials, updates, and other relevant information in its blog posts. Mailchimp's prodigious production rate of high-quality content provides a plethora of material to attract and educate potential clients.
#5 – Focus More on Differentiation
Differentiation is another excellent way to carve out a section of the subscription market. Netflix and Hulu are great examples that use this strategy. Both companies offer TV and movie streaming to their subscription customer. However, their services are purposely differentiated to allow them to target different customer segments instead of competing.
Netflix offers a broader selection of TV shows and movies, as well as an ad-free experience. However, apart from original content and some other exceptions, the content that Netflix offers is older; whereas Hulu offers current TV shows to their existing customers.
Differentiating your offering from other competing offerings will not only establish your brand but will also help you stand out from the crowd and be a more appealing option.
BONUS Tip – Automate with Recurring Billing
Integrating a recurring billing strategy will prove worthy and beneficial since it provides a ton of exciting perks that will complement your subscription marketing business. A recurring payment strategy will offer flexible payment options to help increase your market size by a significant amount.
Recurring billing makes it easier to measure and predict revenue since it ensures a more consistent cash flow. By automating your payment process through recurring billing, you can guarantee that you'll get paid on time, which means the cash will keep flowing to your bank account no matter what the circumstance may be.
Recurring billing is adaptable to various different businesses, which means it has a high chance of complementing well with whatever industry you are running. Most of all, recurring billing helps reduce customer churn by increasing customer retention while also facilitating overall business growth.
With a trustworthy recurring billing software like ReliaBills (Yes, we're more than just invoicing), your business will achieve complete automation from all of your billing duties. We'll help you acquire new customers, create reasonable pricing plans, and of course, bill your customers efficiently.
Here's a glimpse of what ReliaBills and recurring billing can offer your business:
Automate Your Entire Invoicing – ReliaBills will handle your invoicing from start to finish. We'll help you create professional-looking invoices designed specifically for recurring payments so that you won't have to create a new one for every billing cycle manually.
Predictable cash flow – ReliaBills makes your entire billing process consistent like clockwork by guaranteeing that you'll get paid. As a result, calculating income will be easier since you already know what you're going to receive during a particular period. At the same time, you can also use the information that you get to predict future potential growth and earnings for your business.
Decrease late or missed payments – No matter what type of business you run, delayed or non-payment are two of the things that you want to avoid as much as possible. Fortunately, ReliaBills can help decrease the likelihood of you having to deal with late payments. Our system will automatically send out a notice to your customer about late fees. That way, you won't have to do it manually. Instead, you can focus more on your tasks that can grow or improve your business.
ReliaBills and its recurring billing system have a lot more to offer you. It all starts with you creating your free ReliaBills account and taking advantage of all the features that we have in store for you.
Challenges to Subscription Marketing
Subscription economics may be among the best business models out there, but it's not perfect. Otherwise, every marketer would choose it as its business model. That's why we also need to mention the flaws and hindrances of subscription marketing. Like other business models, subscription service marketing also has its fair share of challenges that need to be addressed.
Customer Retention
Establishing long-term customers for your subscription offering is crucial. There are several common pitfalls when it comes to customer retention using the subscription method. One problem is that discounts can draw in new customers. However; without the right follow-up, the chances are high that these customers won't retain. If subscriptions aren't automatically renewed, the rate of drop-offs will be higher.
Mediocre customer care and service and inconsistent customer success tracking result in churn. Subscription customers need to be nurtured and handled with care consistently. Subscription marketing doesn't use traditional marketing. The true challenge comes after the first sale as you will need to do your best to make sure your customer count increases over time as opposed to churning.
Credit Card Failures
There are many reasons why false credit card declines can happen. This issue can pose a lot of problem for digital merchants and has affected the subscription economy. In last year's survey, 15% of credit card owners experience declined transactions, which affected an estimate of $331 billion in attempted sales in the U.S. alone. So when you look at it from a long-term perspective, you can see why credit card failures can ruin the subscription economy.
Research shows that up to 70% of customers give up after a failed transaction. In addition, 40% of churn happens due to a failed payment of some kind. That's why when you're adopting subscription business techniques, make sure you have a strategy in place that helps offset the issue of credit card decline among potential customers.
Analytics
Always keep in mind that subscription is a data-driven marketing strategy. That means it involves a degree of explanation. You must track the behavior of subscription customers and their responses to changes in both product and price. For example, lifetime customer value will pinpoint which customers should be targeted over others.
There are also instances where an optimal season to market certain goods and services, and analytics a help forecast demand and optimize your subscription business strategy. Without sufficient information on customer behavior, you're having a one-time and one-sided conversation with your customers, which is ineffective with subscription marketing.
Pricing
It may come as a surprise, but many companies – even the big ones – don't know how to establish pricing in a sustainable way. This inability feeds into several other challenges mentioned before.
Take discounts as an example. As mentioned earlier, discounts can be valuable in some cases. However, they can also discourage repeat subscribers. Finding the best value for how much of a discount to offer is a matter of using a pricing and analytics strategy to improve customer satisfaction and retention.
Keep and Grow your Customers with ReliaBills
ReliaBills can help reduce churn and increase customer retention by providing you with a professional way of invoicing your subscription product to your customers. Apart from offering a personalized way of creating professional invoices, our system can also schedule invoicing and offer notifications when payment has been sent. ReliaBills is also designed to combat credit card failure, making sure that there won't be any delays in payment from your subscribers. That way, you will have good customer relationships and a successful subscription business. In addition, you will also secure many potential clients for the long term.
Related Articles: