Auto Pay Authorization Form
Updated 10/22/2021
Not available in FREE version.
ReliaBills makes it easy to get paid. When a customer is enrolled in auto pay, any invoices that are due or past due will automatically be submitted for paying using the payment method on file. And now, we make it even easier for your customers to enroll in auto pay. Now you can send your customers an Auto pay Authorization Form in just one click. Auto Pay is the simplest way for your customers to make a payment and the fastest way for you to get paid.
To get started, review the email template that will deliver the enrollment link. Use the default template, edit it, or create your own. Just log into your ReliaBills account and go to the Communications Center…then the Engagement Manager. Open the Email section and you will see the Auto Pay Authorization template towards the bottom of the page. Click the magnifying glass to view the template and/or send a test. Click the pencil to edit.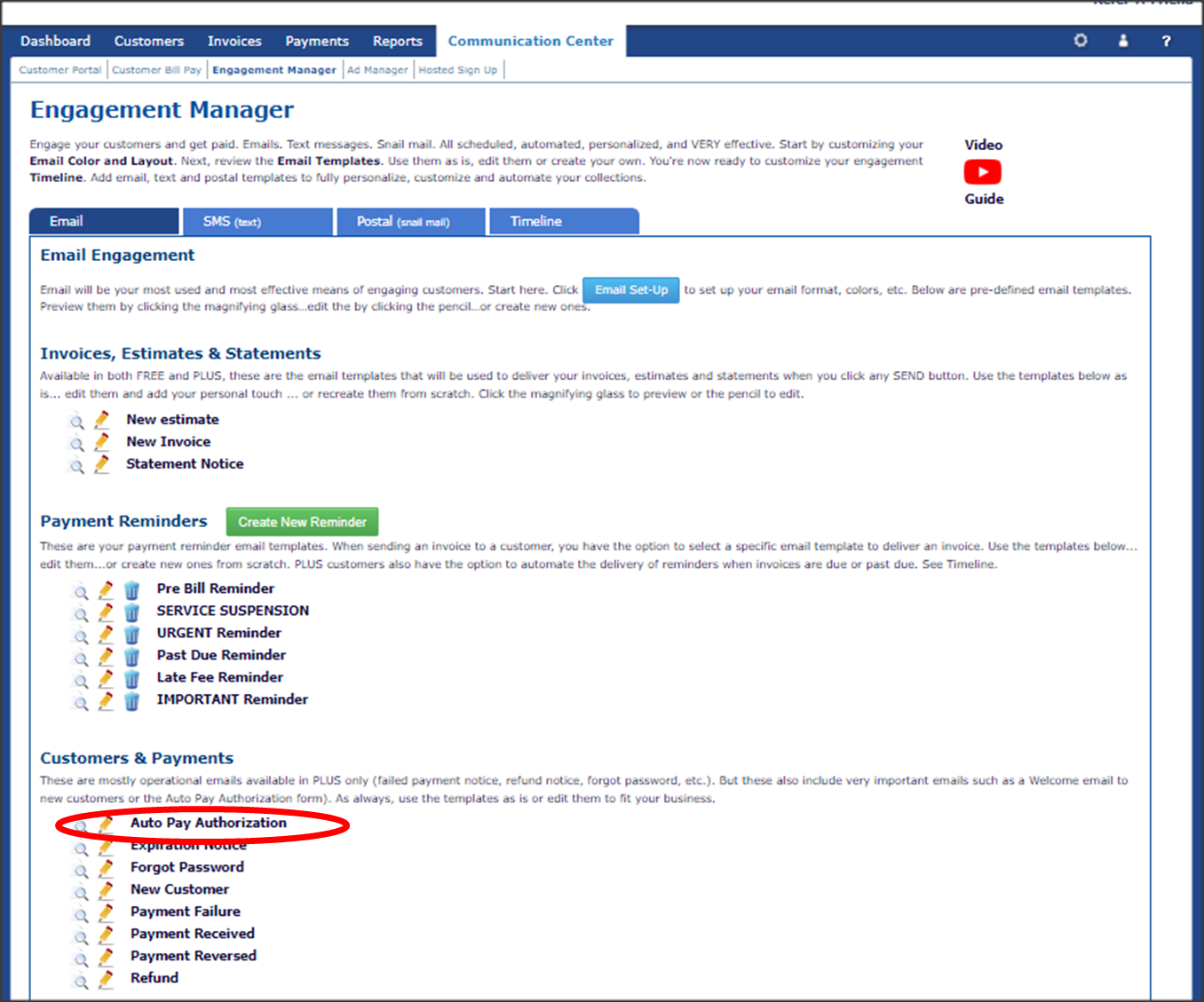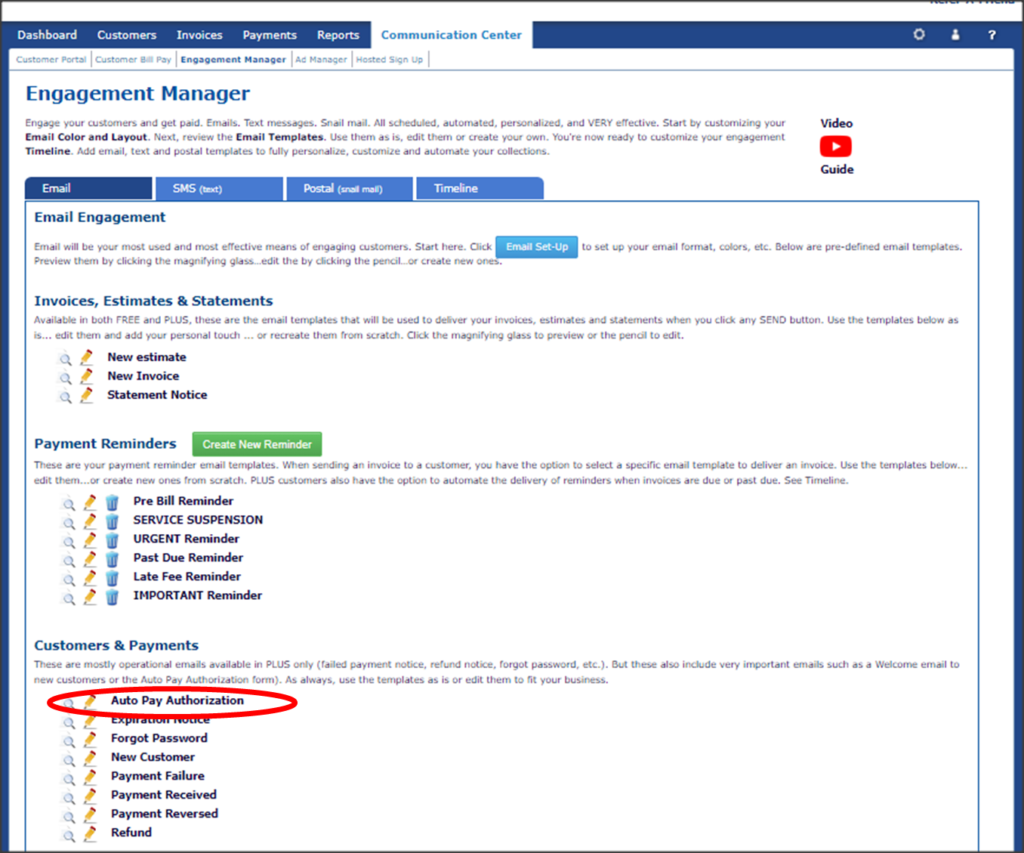 There are TWO options for sending the Auto Pay Authorization email. ONE is to an individual customer. And the SECOND is in bulk to many customers.
Sending to an individual is simple. Once you've got the email template written the way you like, you are ready to send. Just search for the customer and view their profile. At the bottom of the page you will see the Welcome Email button. Click the down arrow to see the Auto Pay Auth Form. Just click to send.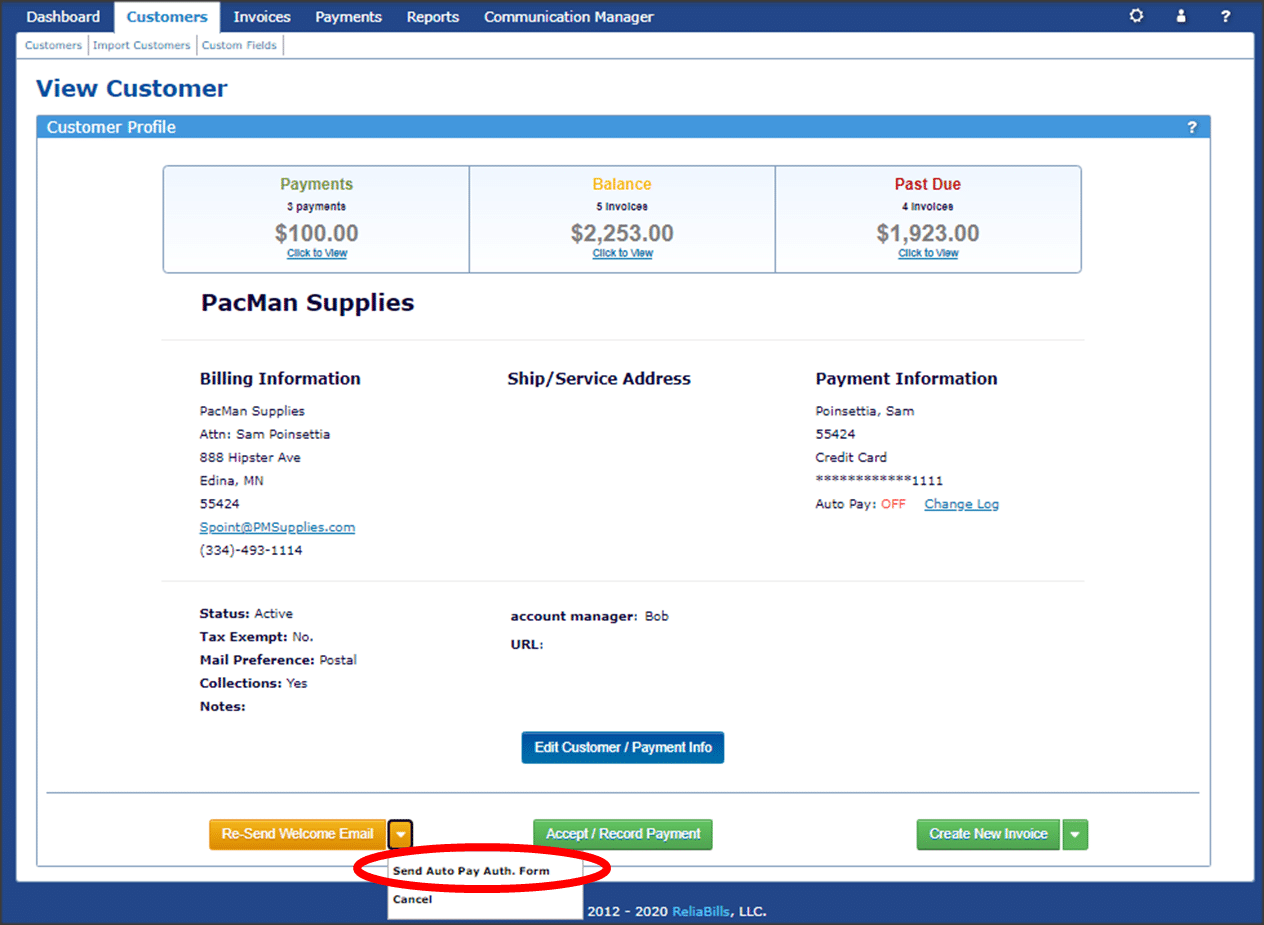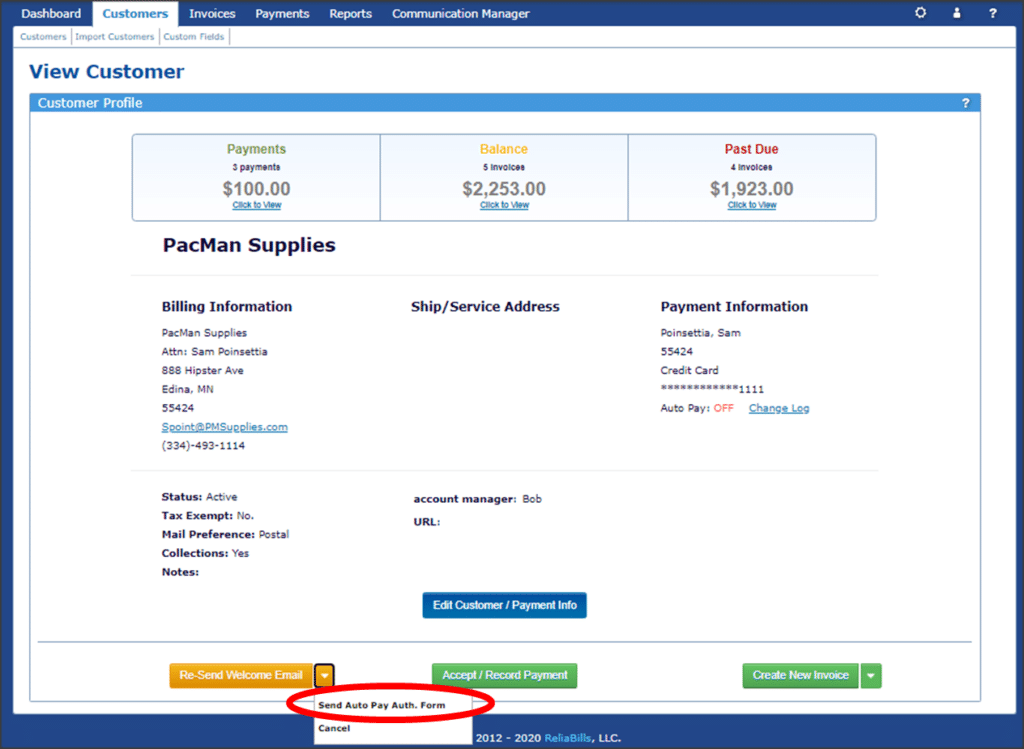 Sending to multiple/many/or all your customers is just as simple. Go to the Customers tab to see the list of all your customers. On the left side of the page you will see the word "Batch". Check the box next to "Batch" to select ALL customers. Or check the box next to each customer's name. Next, click the arrow next to "Batch" to select the email template that you want to send. Once an email has been selected, you will see a pop up message asking to confirm.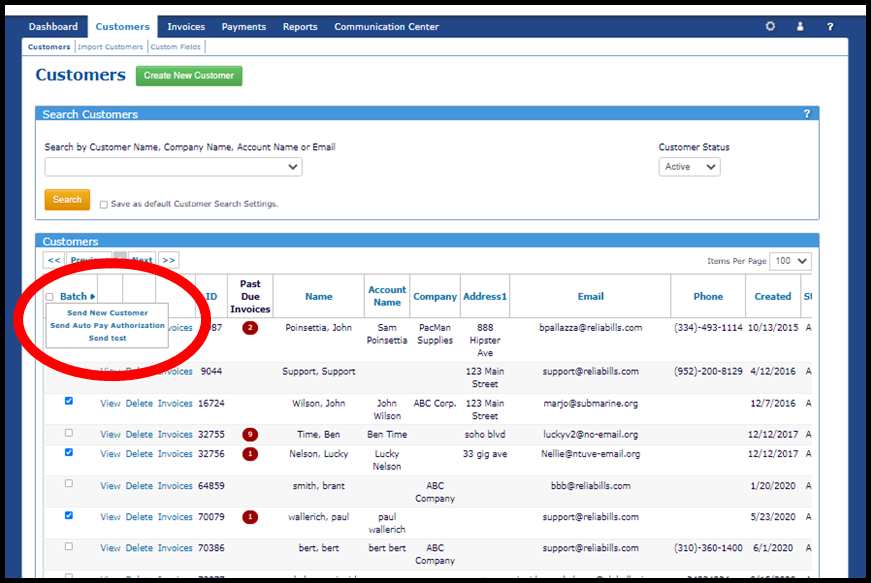 What will your customer see ? When viewing your email, the customer simply needs to 1) Click the Auto Pay Enroll button. 2) The enrollment form will be prefilled with any information from the customers profile in ReliaBills. All they have to do is enter payment information and click Next. 3) When the page refreshes, the customers payment information will be tokenized for security. Terms & Conditions are available at the bottom of the page. All they need to do is click to confirm. 4) A thank you page will confirm that they have enrolled.