Search Invoices
Finding an invoice is easy. From the Dashboard, click on the Invoices navigation or use the Quick link. Both will take you to the Invoices page.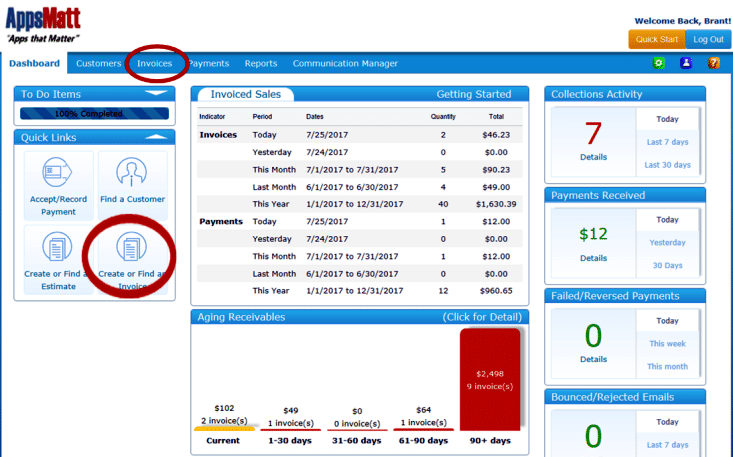 From here, you'll see a list of all your invoices. Use the filters to search for a specific invoice or a specific customer.You can sort the display by clicking on any blue column heading.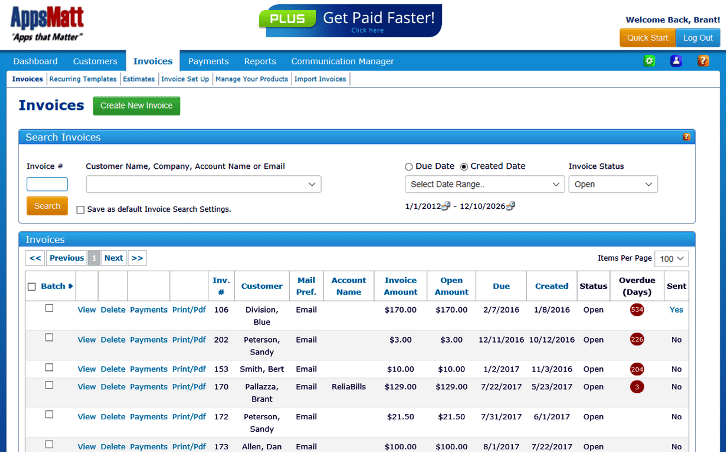 Saved Search. And if there are certain searches that you do regularly, just check the "Save as default Invoice Search Settings" box and then click the Search button. That way, every time you come to this page, it will automatically load your saved search settings

Batch.If you have lots of invoices to send or lots to print, just click the Batch. You can check one box to select all or check the box next to specific invoices. Then click Print/PDF to print the selected invoices or the Send Invoice to send. IMPORTANT: When sending in batch, invoices will be sent according to the customers mail preference. The email template used will be the New Invoice template.