Re-activating a Customer
The most important thing to remember is that just because you have deleted/de-activated a customer does not mean that they are gone. Their status has simply changed to inactive. That's why they don't show up any more in drop downs or listings. But they are easy to re-activate.
Start by going to the customer tab. All the customers being displayed are active customers. Simply change the search criteria to ALL customers or Inactive customers.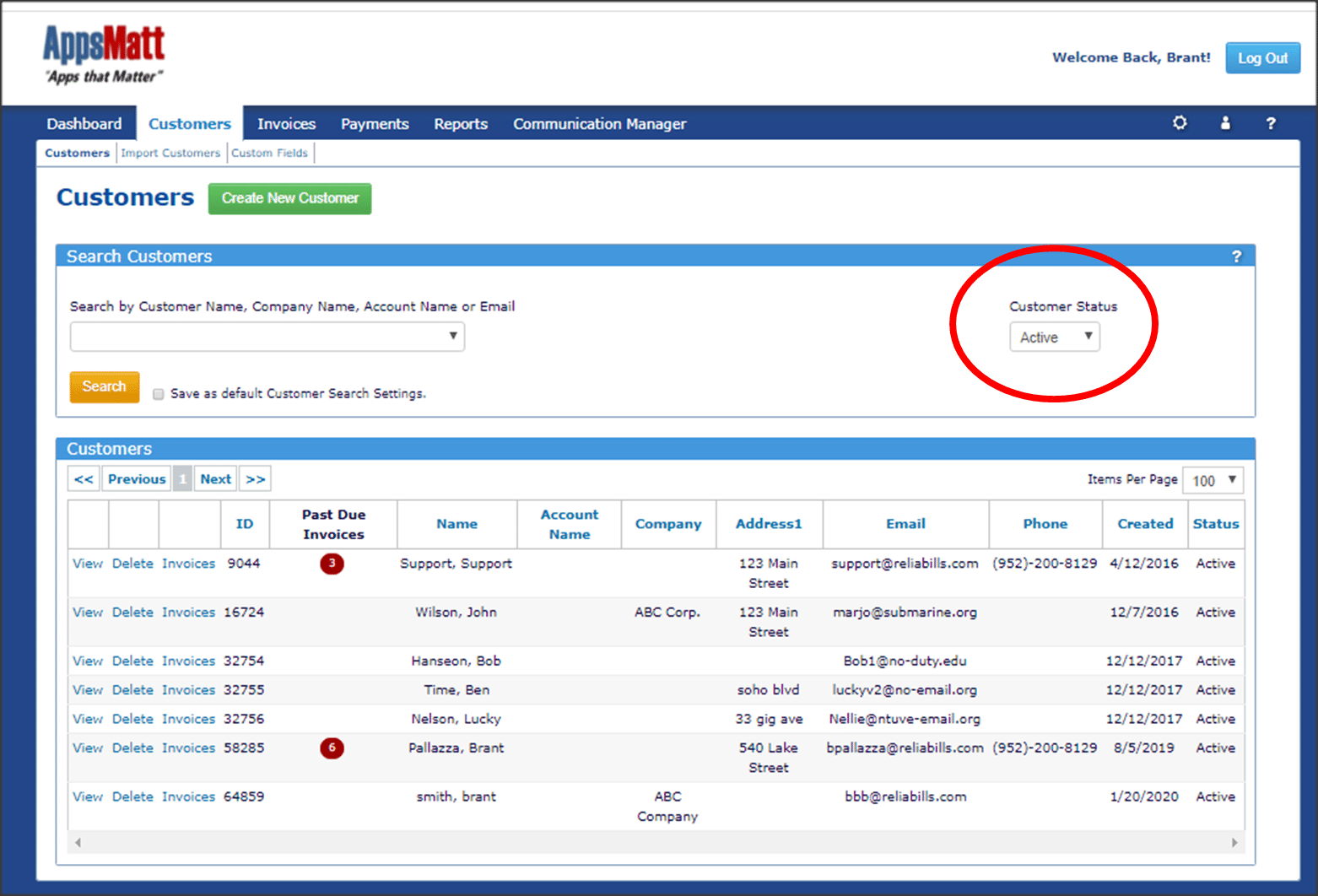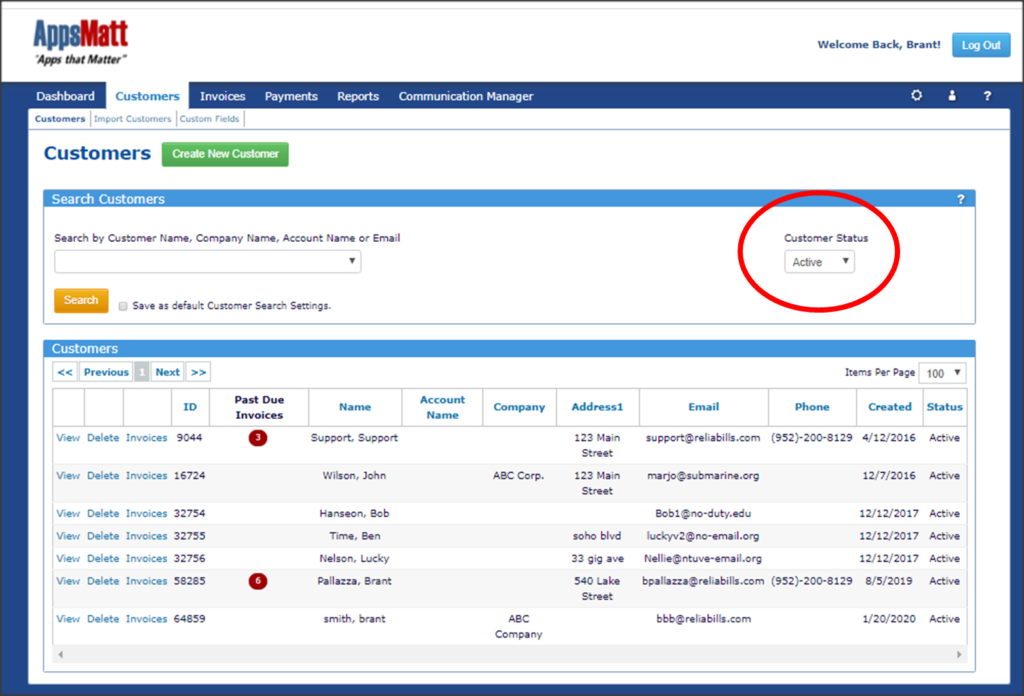 When you see the customer that you want to make active, click to View the customer profile. Click the green Make Active button.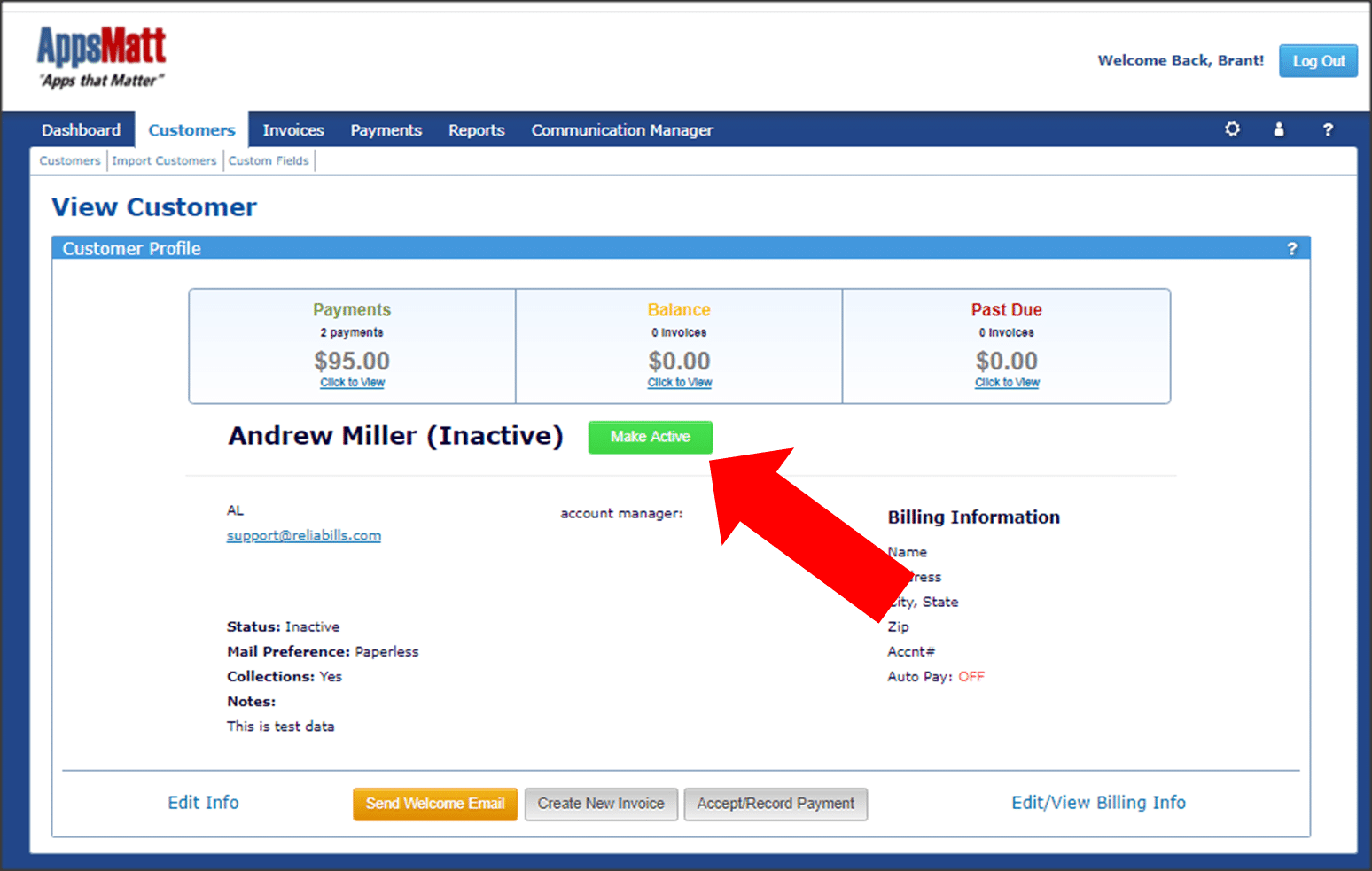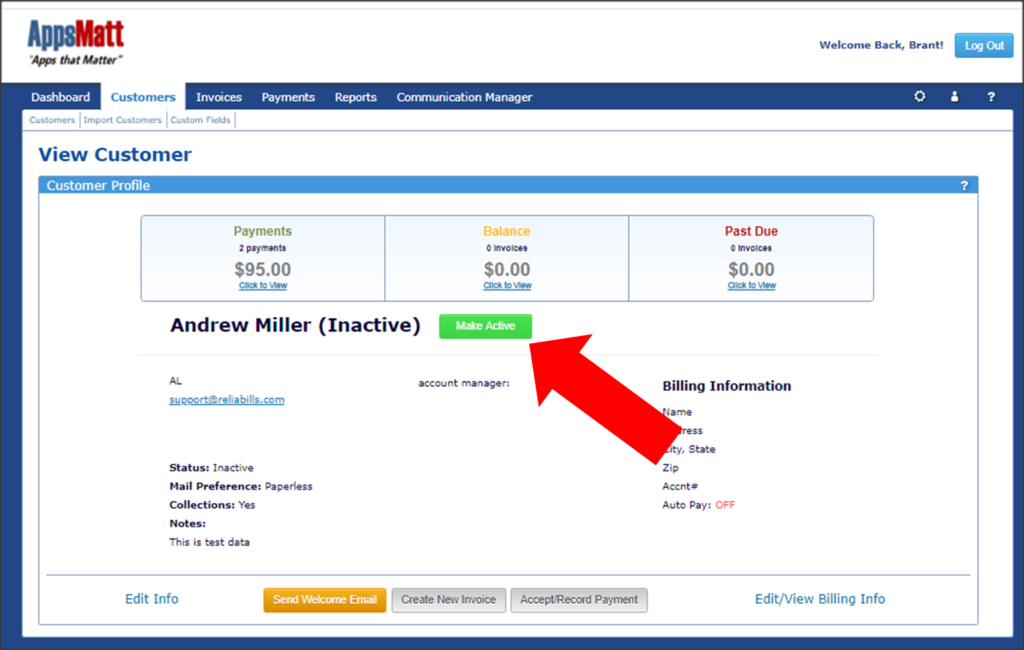 IMPORTANT: The customers past invoice and payment history are retained. But any open invoices and recurring invoices were closed when the customer was deactivated. They would need to be re-created.