Delete Invoices
1. There are two simple ways to delete an invoice. Search Invoices to find the invoice that you want to delete. Then click the "Delete" link.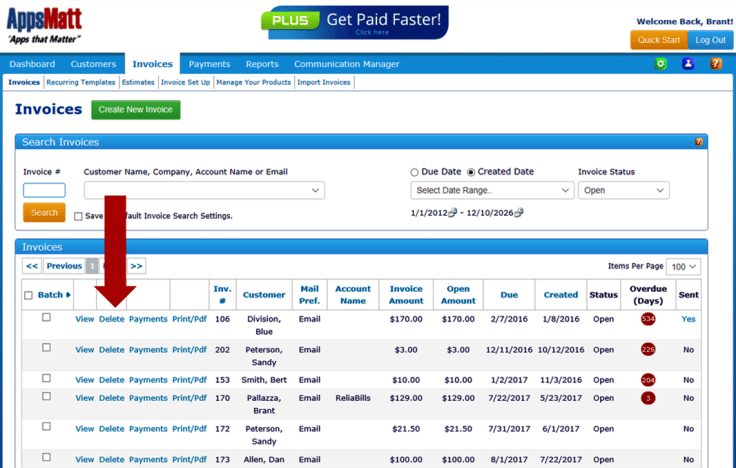 2. You can also view the invoice and simply change the status to "Deleted" then save the invoice.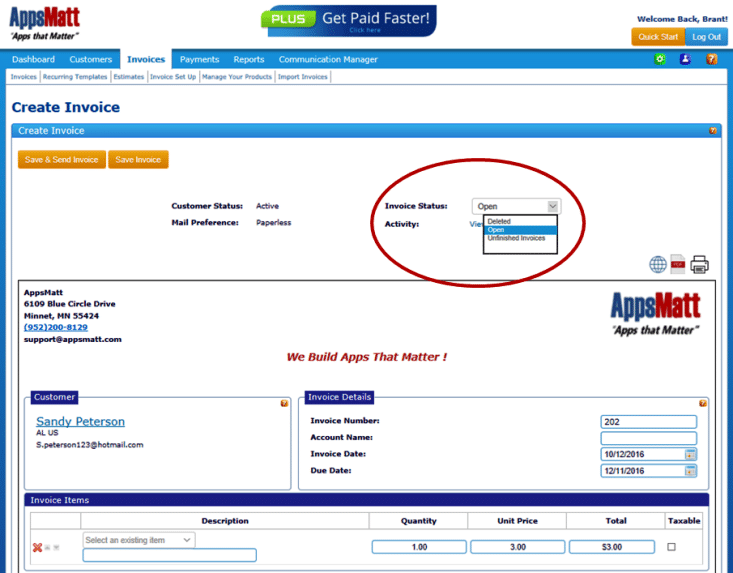 IMPORTANT. When an invoice is deleted in ReliaBills, it is never removed from the system. Its status is simply changed to deleted. It will no longer show in any revenue reporting. It cannot be sent to the customer. The customer will receive no late payment reminders.
To view a deleted invoice, simply search for invoices with status "Deleted".
A Deleted Invoice can be re-opened. See Re-Open a Deleted Invoice.