Customer View
1. Customers can get to the portal from an invoice email or, if you place a log in button or Pay here button on your website, directly from your pages. When they go to a portal, they should see a login that you have customized to look and feels like your site.
2. From here, customers can make a payment or log in to their account. All they need is their email address and password. To retrieve a password, they just click the Need A Password button and follow the online instructions.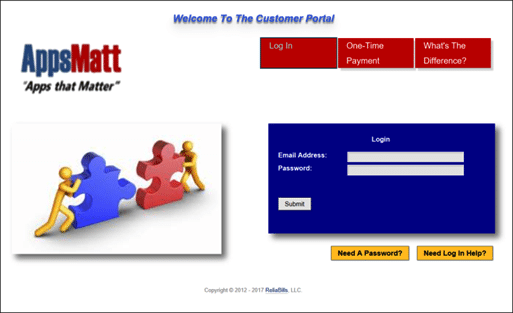 3. Once logged in, customers will see that it is personalized for them ❶. They'll see their current account balance ❷. And any past due balances ❸.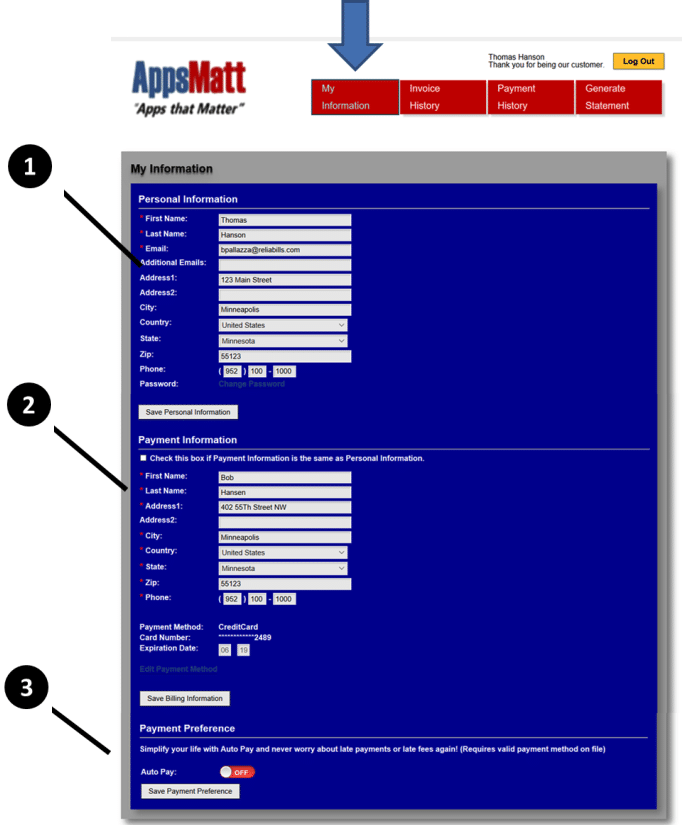 4. In the Invoice History tab, they can see every invoice. Including the current status and balance. They can click to print the invoice. They can view each invoice. They can even view Activity (all reminders and notices).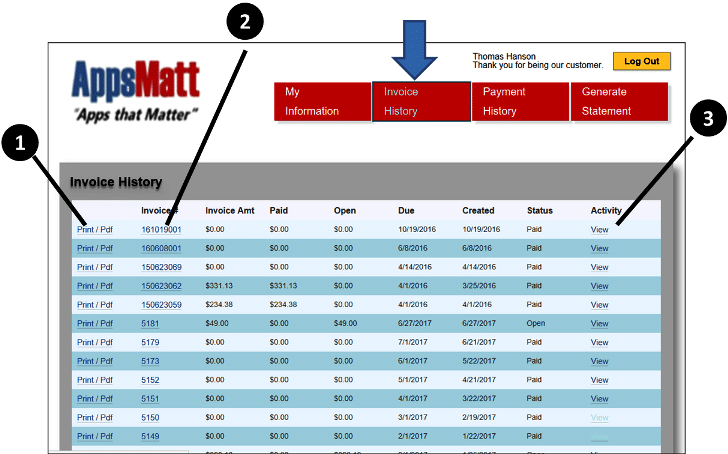 5. In the Payment History tab, they can see every payment and to which invoice(s) it was applied.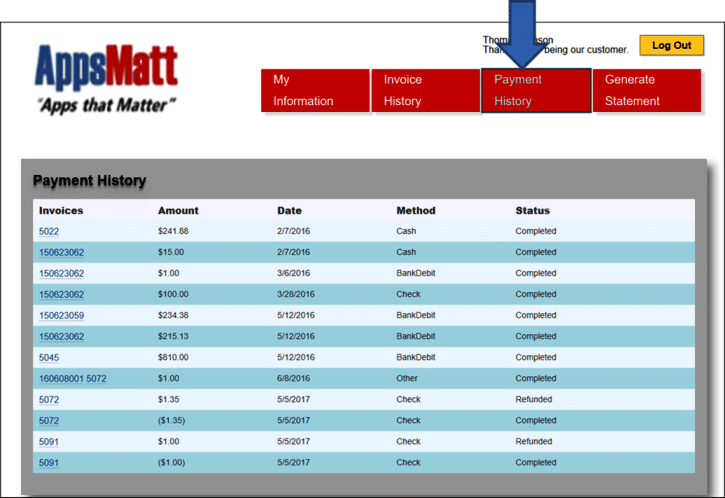 6. They can even generate their own statements for record-keeping and taxes.