Convert Estimate to Invoice
When your customer accepts an online estimate, you'll know in two ways:
First, you'll receive an email notifying you which estimate was approved and what to do next.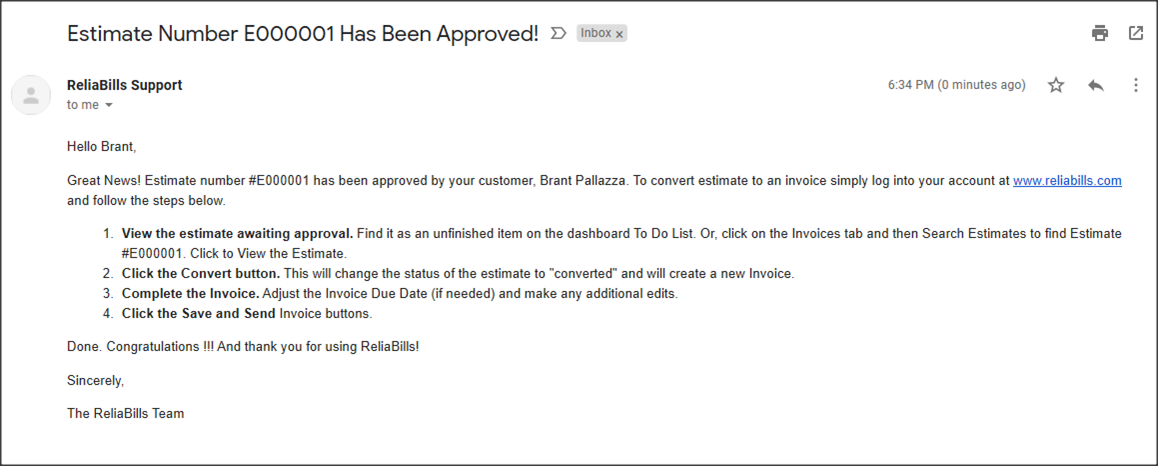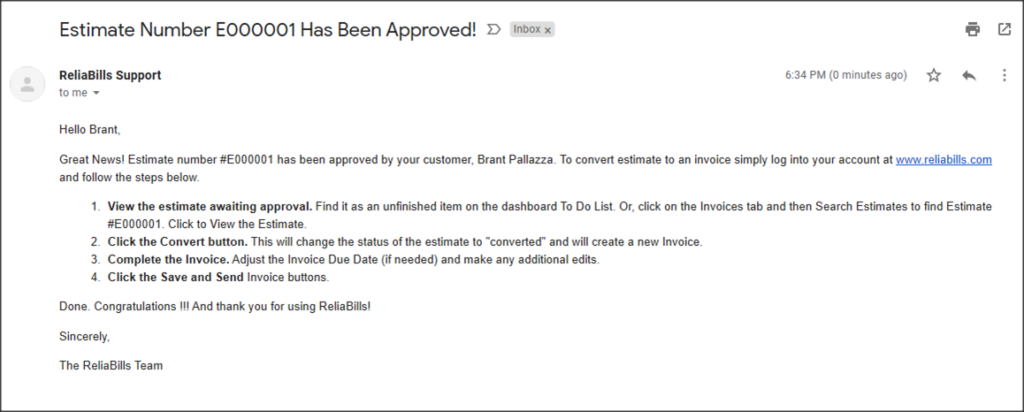 And Second..when you log into your ReliaBills account, you will see an an open To Do item: Estimate Awaiting Approval.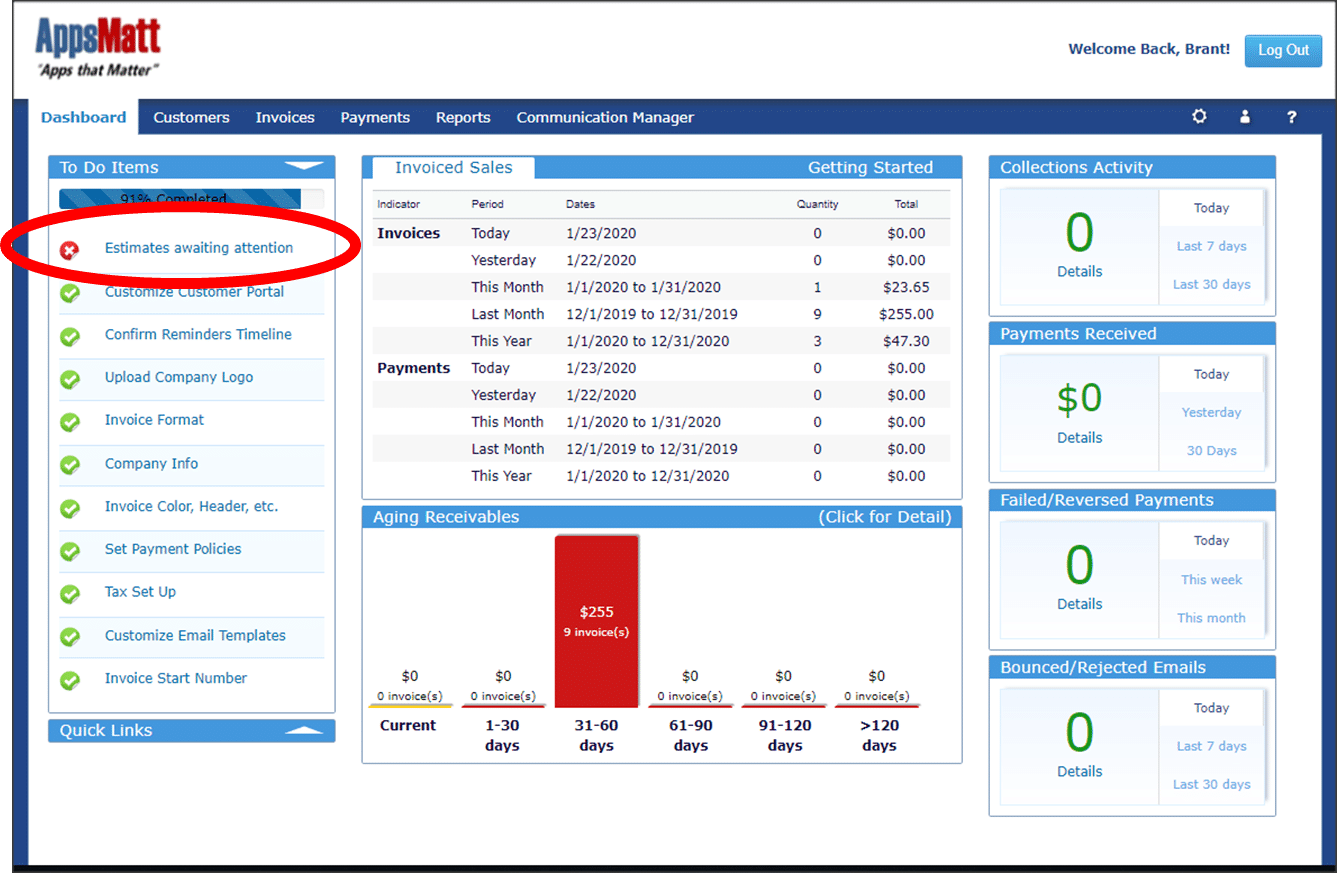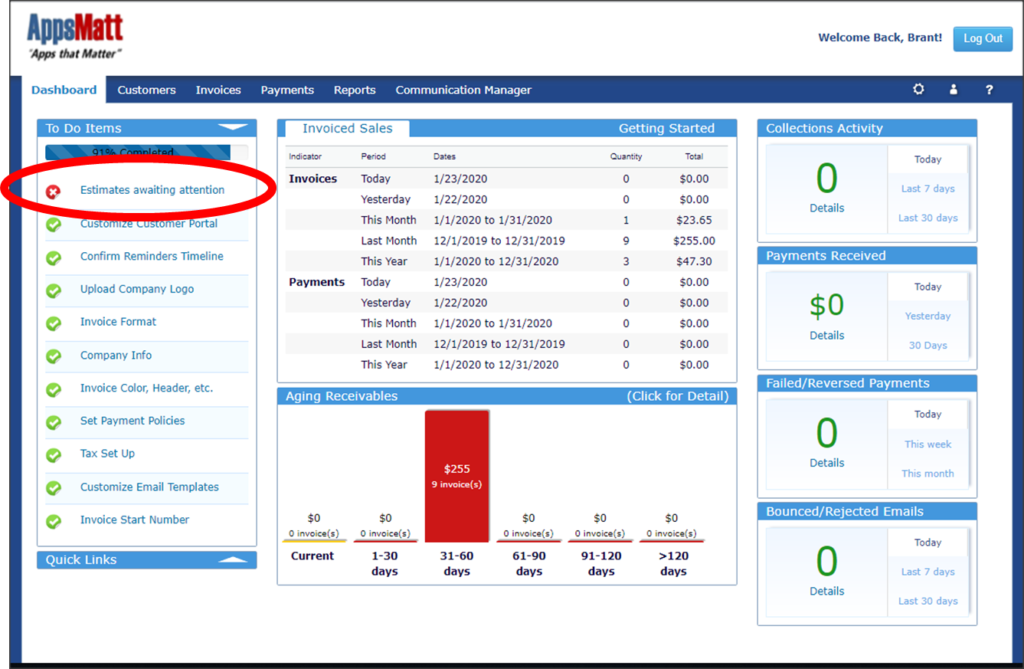 Just click on the To Do link to view the invoice. If no changes are necessary, click the Convert To Invoice button.

This will create a new invoice identical to the estimate. You will see an on-screen message reminding you to review the invoice for any changes. NOTE: Most common changes include the re-definition of create date and due date.